Precision Measuring Instrument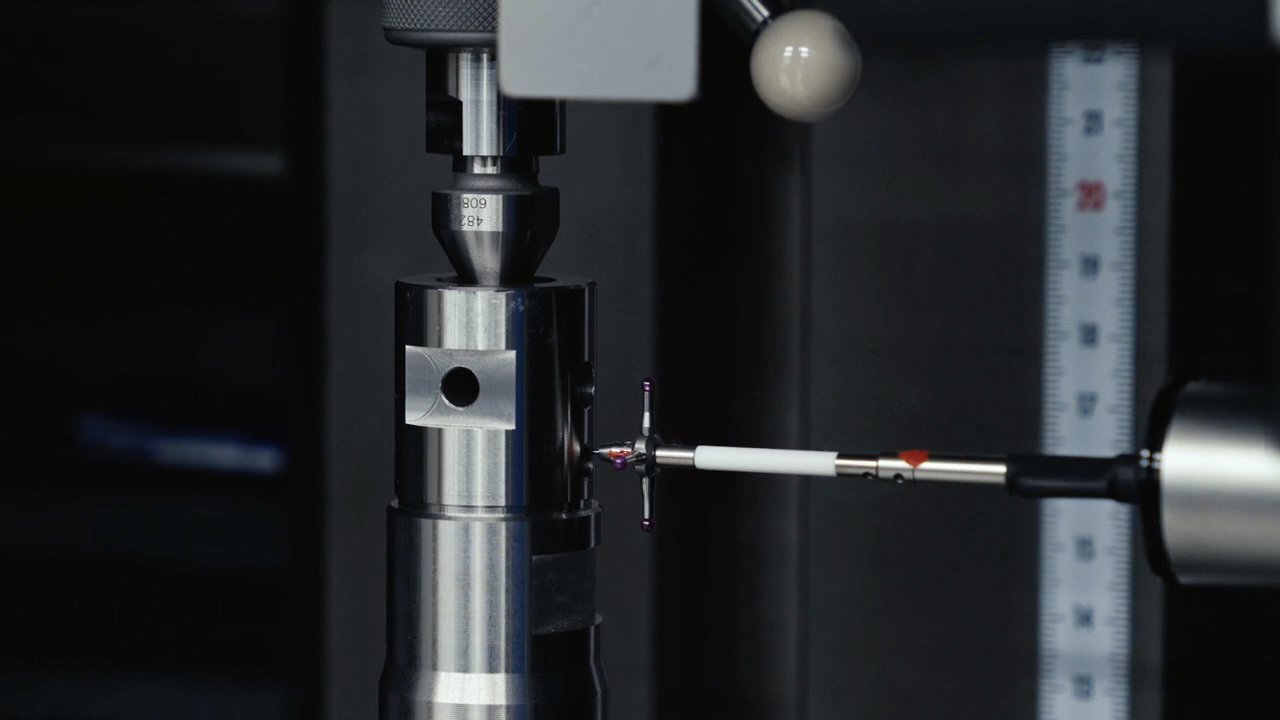 Enables High-speed, High-precision Measurements
An Optical Shaft Measuring System that Plays an Active Role in Production Sites
An optical shaft measuring system that can be installed in production sites to achieve high-speed, high-precision measurements. Shaftcom evaluates the dimensional and geometric tolerance of shaft-shaped workpieces at high-speed using a non-contact method.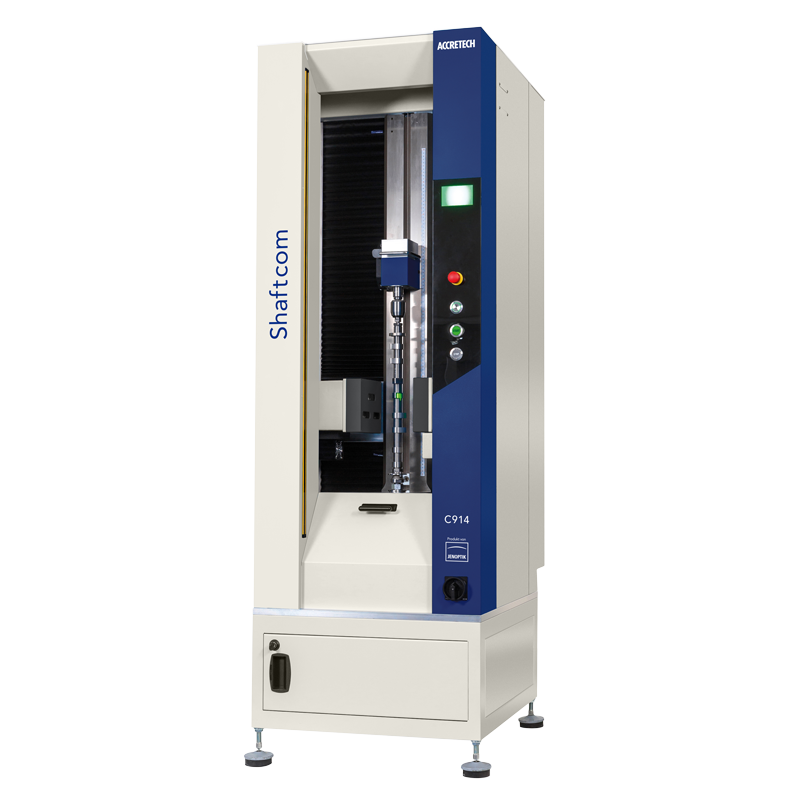 Measurement solutions provided by "OPTICLINE" from JENOPTIK Industrial Metrology Germany GmbH ("JENOPTIK") offer a wide range of evaluation options and many application areas concerning the measurement of shaft-shaped workpieces. Innovative and pioneering, this shaft measuring system has impressed a wide range of users around the world for over 25 years. Now, JENOPTIK and ACCRETECH have partnered on the sales and maintenance services of the OPTICLINE shaft measuring ystem in Japan, adding it to ACCRETECH's product lineup to be sold under the Shaftcom brand name.
JENOPTIK and ACCRETECH are global specialists in optimizing manufacturing processes and precision measurement. With years of experience and knowhow in the fields of industrial measurement technology, optical measurement, and flexible robotic automation, we develop custom measurement solutions for customers in automotive, aerospace, healthcare and other manufacturing industries.
Words from the Management
Otto Boucky, Managing Director JENOPTIK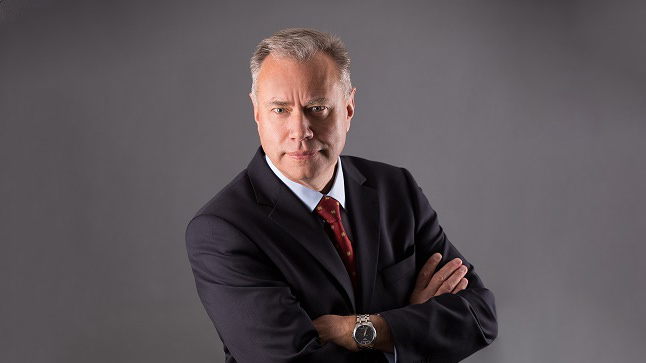 Since many years optical shaft measuring machines are an effective complement for coordinate measuring machines. The narrow application for rotational parts or shafts is easily made up by its unprecedented ease of use and speed. Without the need for lengthy and complex part programming, the operator can simply put the workpiece into the machine, run an optical scan and select the desired features to be inspected. All of that in a real production environment. This makes optical metrology the perfect solution for inspecting turned parts as initial samples or directly on the machine in the shop after a tool change. For 100% inspection, we have automated or even integrated solutions available.
Since the beginning of 2022, Jenoptik and Accretch have been working closely together in a partnership to offer the Japanese market the complete product portfolio of optical shaft metrology, the Shaftcom product line.
"Jenoptik's 20+ years' experience about this technology combined with Accretech's experience in CMM and the know-how of Japanese Industries requirements combined with well-established service and support structures will guarantee a successful launch of this collaboration. With long years of application know how, Accretech is capable to complement their outstanding portfolio of CMM and offer a comprehensive suite of metrology solutions to Japanese customers. Local capabilities of Accretech ensure that not only standard systems but also customized solutions in an automated environment are available to the Japanese market. With this collaboration, two strong names in metrology, Accretech and Jenoptik, join forces to provide the best solutions to their Japanese customers. I look forward to renewing my longtime relationsship with Accretech and be part of this exciting collaboration."
Otto Boucky, Managing Director JENOPTIK Industrial Metrology Germany GmbH
Shuichi Tsukada, Head of Metrology Company at ACCRETECH.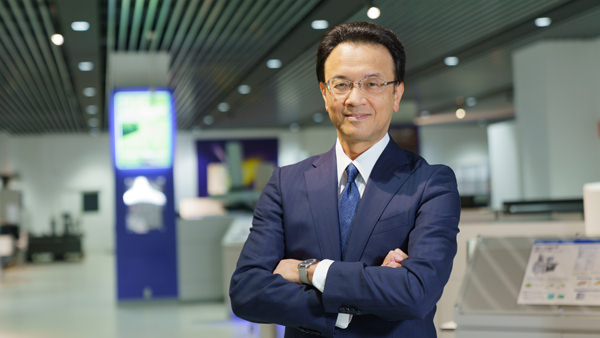 Hello. I'm Shuichi Tsukada, Head of Metrology Company at ACCRETECH. I wish to extend my sincere appreciation for your ongoing support. JENOPTIK Industrial Metrology Germany GmbH (hereinafter JENOPTIK), a global manufacturer of optical equipment, has partnered with ACCRETECH on the sales and maintenance services of shaft measuring machines in Japan. ACCRETECH has newly added these machines to its product lineup to be sold under the Shaftcom brand name.
We are honored to offer new possibilities for our customers' manufacturing by exclusively providing Japan with JENOPTIK's world-leading optical measurement technology.
Shaftcom is an optical shaft measuring machine specifically for measuring rotating machine elements. High-speed measurement and high resolution are achieved with a line scan camera and an 8000 pixel image sensor.
We are now able to propose more optimal solutions to our customers with this new product portfolio, in conjunction with ACCRETECH's experience and measurement technology in multiple fields such as linking highly flexible robots with measuring machines to enable automation or the industrial measurement technology ACCRETECH has cultivated since its founding in 1949. In addition, we will use the service and support knowhow we have refined over the years as a measuring machine manufacturer to provide an environment where customers can always use Shaftcom with peace of mind.
With the desire to support customer manufacturing, ACCRETECH will continue to work alongside JENOPTIK, a like-minded company, to create even more added value for Japan's manufacturing industry.
Shuichi Tsukada, Director, Head of Metrology Company
Tokyo Seimitsu Co., LTD
Optical Shaft Measuring System Shaftcom - EYE
In autumn 2021, ACCRETECH entered into an agreement to be the exclusive distributor of the German company JENOPTIK's optical shaft measuring machines and commenced sales in February 2022. We spoke with the ACCRETECH members who worked to make the contract happen and are currently providing sales and technical support in the Japanese market, and asked them about the lead-up to the arrangement and future prospects.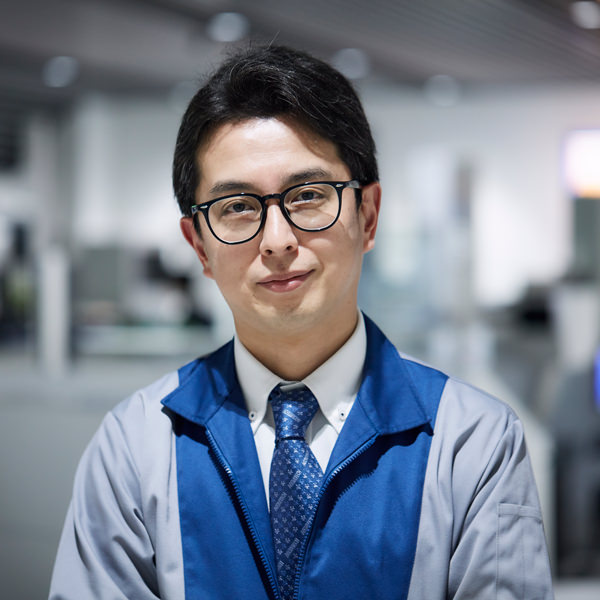 General Manager, Group-Leader coordinate measuring Group, Engineering Division
Metrology Company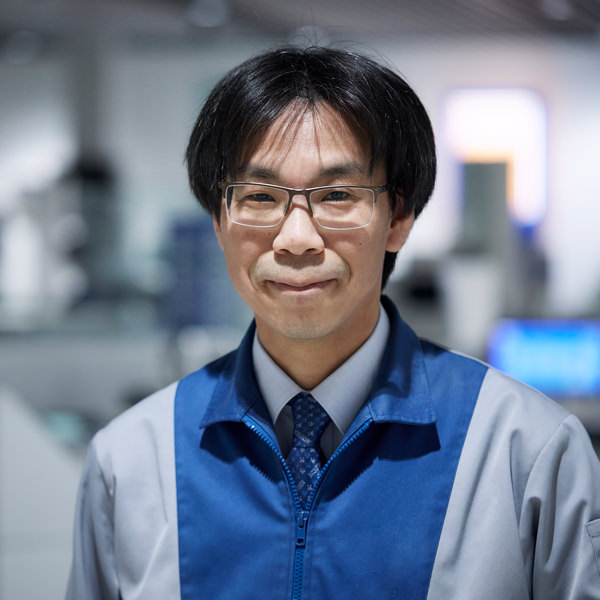 Sub-Leader coordinate measuring Group, Engineering Division
Metrology Company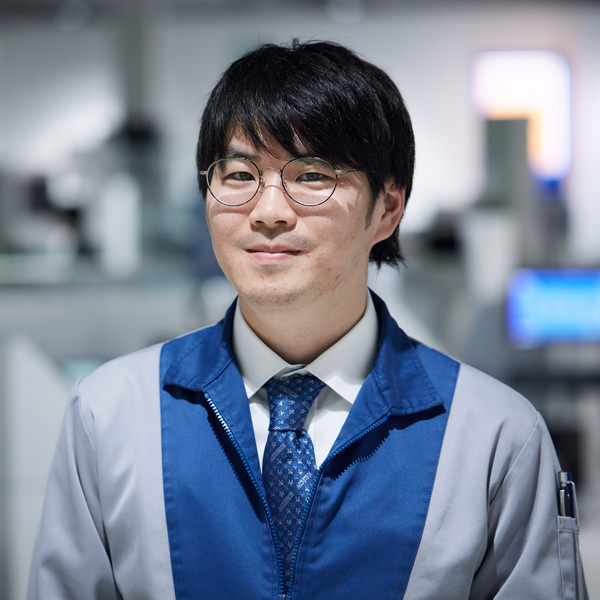 coordinate measuring Group, Engineering Division
Metrology Company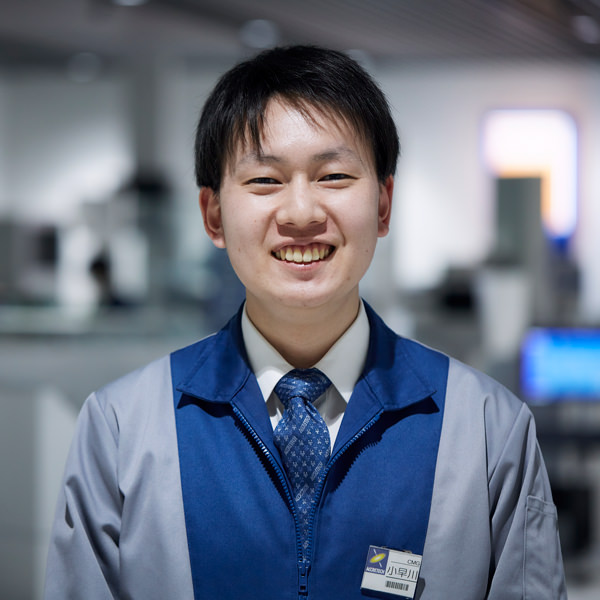 coordinate measuring Group, Engineering Division
Metrology Company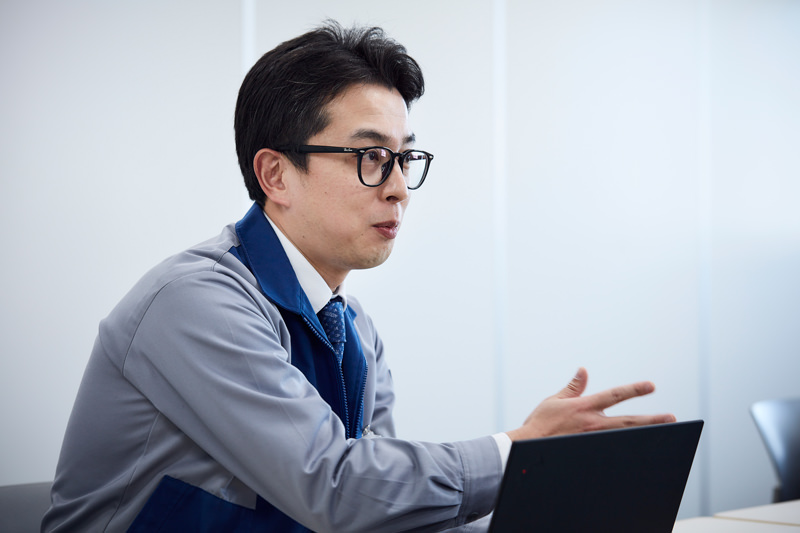 Please tell us how you came to enter into this exclusive agreement.
Kobayakawa
Shaftcom is an optical shaft measuring system specialized in measuring shafts and other rotating machine elements that can evaluate the dimensional and geometric tolerance of workpieces with high speed and precision. Although it adopts a non-contact optical measurement method, optional contact probes are also available so that customers can measure hidden areas that are not readily visible.
Togawa
About 60-70% of our customers are manufacturers of auto-related parts and their suppliers, and CMM contact probes are primarily used for measuring the accuracy of rotating machine elements such as crankshafts. Non-contact optical shaft measuring machines can measure at a faster speed, but are primarily made by overseas manufacturers and usually had to be purchased through trading companies. This meant customers hesitated to use these machines because overseas products purchased in this way couldn't receive maintenance and support in a timely manner. Many of these customers expressed hopes that ACCRETECH would launch an optical shaft measuring machine. As such, we have received so many inquiries at the same time as the release.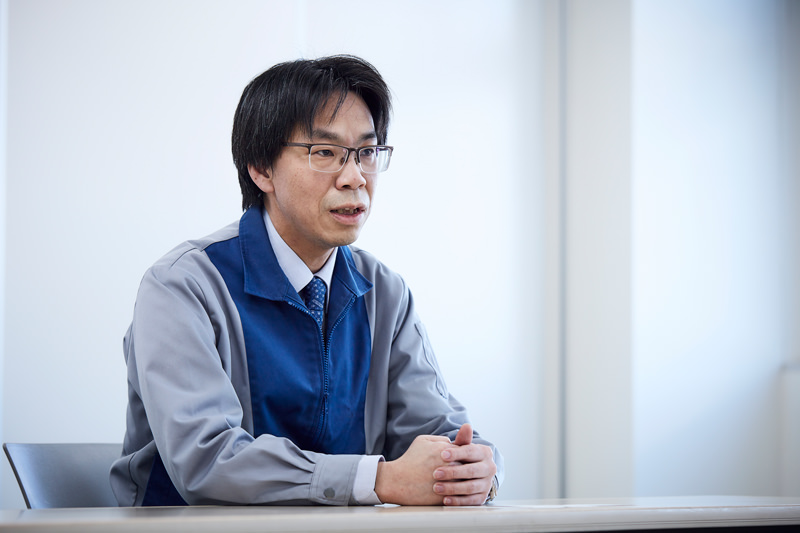 Shaftcom boasts a high market share in Europe and the United States, doesn't it?
Togawa
The market size of optical shaft measuring machines is about 8 billion yen worldwide, and Shaftcom boasts the highest sales in Europe and the United States, accounting for a market share of about 35%. In Japan however, the market penetration of optical shaft measuring machines is still about 2%. With no direct support from the equipment manufacturer, customers who use overseas products find it hard to trust the resulting measurements and often measure again with a contact type for confirmation.
Takanash
As a measuring instrument manufacturer, we pride ourselves on having knowhow in measuring technology, service and support that we have cultivated since our founding. Shaftcom is sure to give our customers peace of mind as we provide both support during installation and regular technical support. If ACCRETECH can expand the current 2% demand, JENOPTIK will gain a significant share in Japan.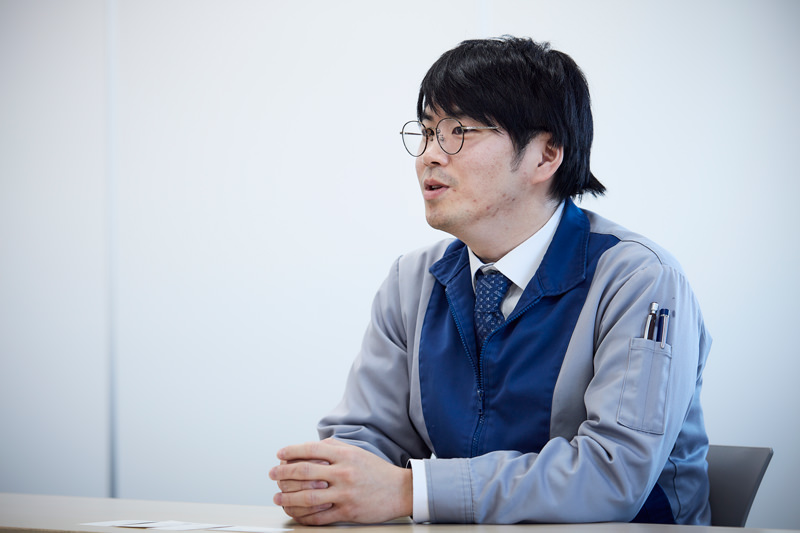 What are the defining characteristics of Shaftcom?
Togawa
The Shaftcom lineup includes a wide range of products that not only cater to workpieces of various sizes, but also provide automation support for incorporation into production lines. The software is also very easy to use and easy to operate. Two-dimensional manual measurements can take 10 or 20 minutes per workpiece, but optical measurement takes mere seconds. All of these benefits can be incorporated into the production line, enabling in-process measurement. This is groundbreaking.
Takanashi
In most cases with the conventional method, products were taken at random for inspection at the end, so the yield rate would drop significantly if a defective product was found. However, using a Shaftcom machine in-process makes it possible to avoid defective products being sent downstream. Shaftcom products can also be used in places where people cannot touch, such as places that tend to get oily, and continue operating at times when there are no people working. This is advantageous as speed and efficiency are of utmost importance to production plants.
What kind of products do you want to aim for when developing Shaftcom moving forward?
Ichitsuka
We are currently collecting customer feedback and requests, but in the future we would like to collaborate with JENOPTIK to add functions and expand options to develop products that meet the needs of the Japanese market.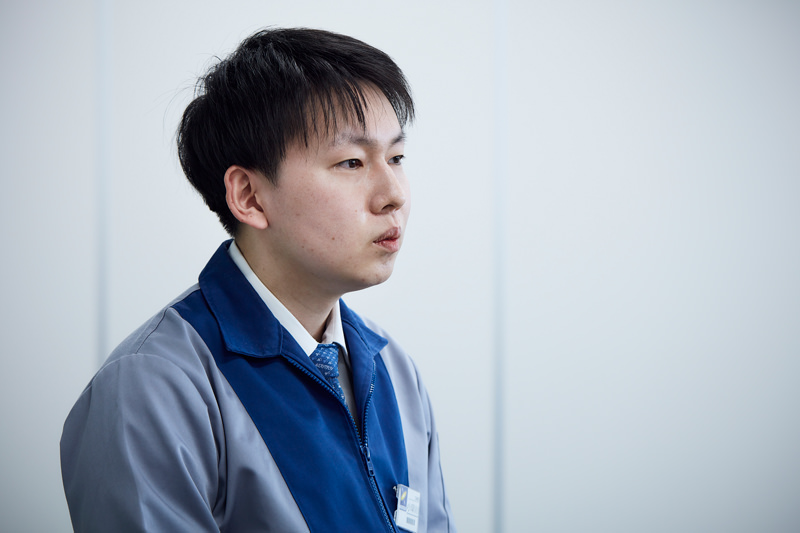 Why did you choose these members to carry out the project?
Togawa
We formed this team to leverage the knowledge of our CMM specialists. I was in charge of the development division dealing primarily with CMM, and in this project I was mainly responsible for negotiating contracts. I'm the type who often just goes for it, so I chose Takanashi as the subleader because he is always careful. Ichitsuka is the type who can make his own judgments and do what needs to be done even when the situation is vague, so I relied on him amidst the uncertainties of the COVID-19 pandemic. Kobayakawa is still in his second year at the company, but he has had a strong desire to work overseas since joining the company. Unfortunately, going abroad isn't possible now due to the pandemic, but I asked him to join the team for an opportunity to gain experience.
Takanashi
We launched Shaftcom in Japan without getting to do in-person training with JENOPTIK, so there are some aspects that we struggle with. However, the members of our team have enough collective knowledge to make things work, so that's reassuring.
Can we have each of the members selected for the team talk about their future goals?
Kobayakawa
As an application engineer, I provide customer support and hold in-house study sessions. I should have been able to train at JENOPTIK in Germany, but communication still continues to be solely online as of now, which makes things a bit difficult. However, my world really expanded since taking part in this project, so I want to leverage it as an opportunity for my professional growth.
Ichitsuka
I am in charge of mechanical design. As a front line member, I go to support our customers in person and explain our products at exhibitions and other events. I am also a customer service representative, so I need to be able to answer customer questions quickly. In the future, I would like to apply the knowledge gained from these experiences to the design of other devices.
Takanashi
Customer requests will eventually diversify, and ultimately Shaftcom will not be able to cover all of them. However, I would like to find solutions in combination with ACCRETECH products to create good synergy and expand the market.