Precision Measuring Instrument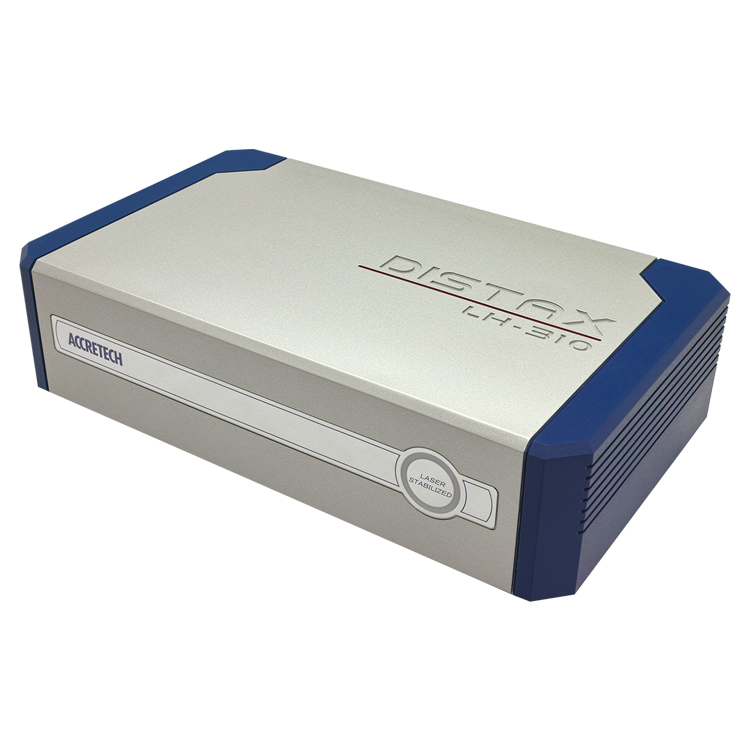 Measurement System for Machine Tool
DISTAX
Easy handling added to high accuracy
Laser Interferometer with Optical Fiber / Measurement System for Machine Tool
Can be set up by aligning 2 units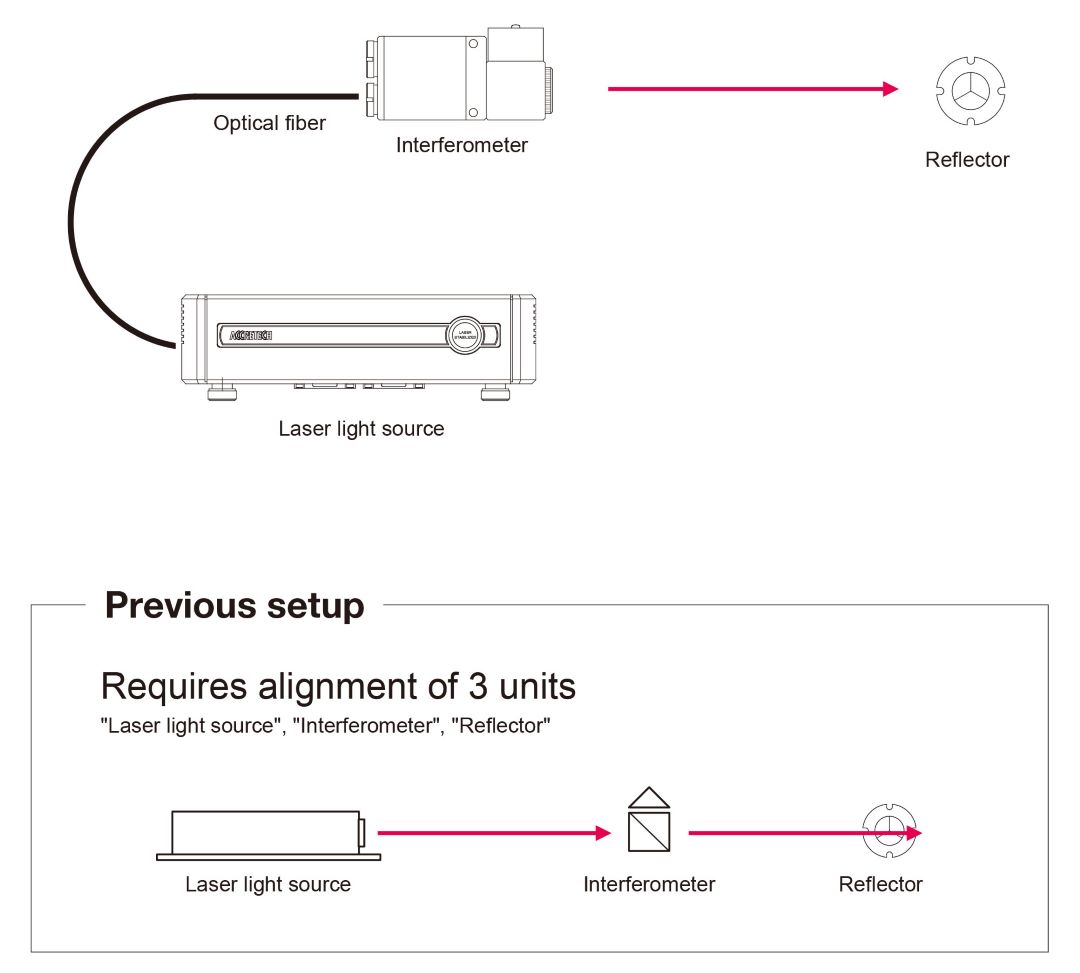 DISTAX, which connects laser light source and interferometer with optical fiber, can be set up only by aligning the laser light source and the reflector, enabling easy setup with significant improvement in manageability.

Also, use of optical fiber makes it possible to move the interferometer independently of the light source.
It allows switching of measurement directions, which was impossible with previous systems.
With 3-axis measurement interferometer, correction for all of XYZ axes and testing completed by just one setup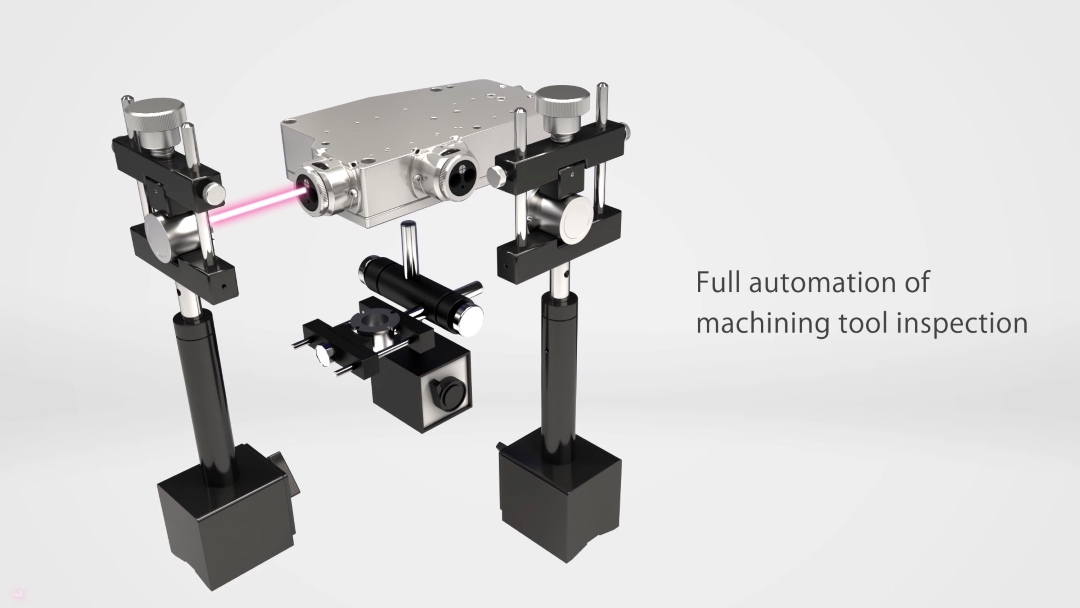 Operator only needs to set up the interferometer.

As the software dedicated to DISTAX automatically controls and performs communication with machine tool NC for switching of laser directions and travel of machine tool stages and spindles, the start of measurement for each axis, input of correction values and final testing are carried out automatically.

A fully automatic measurement solution realized by optical fiber connection with no restrictions in the positional relationship between the light source and the interferometer.
Various measurements such as length measurement (displacement),
angle measurement (yawing, pitching, 2-point chain straightness),
rotation angle measurement of rotation axis are possible Recommended not only for machine tools, but also for inspection of other equipment
Yawing / pitching measurement

Simultaneous positioning measurement of 2 axes