Precision Measuring Instrument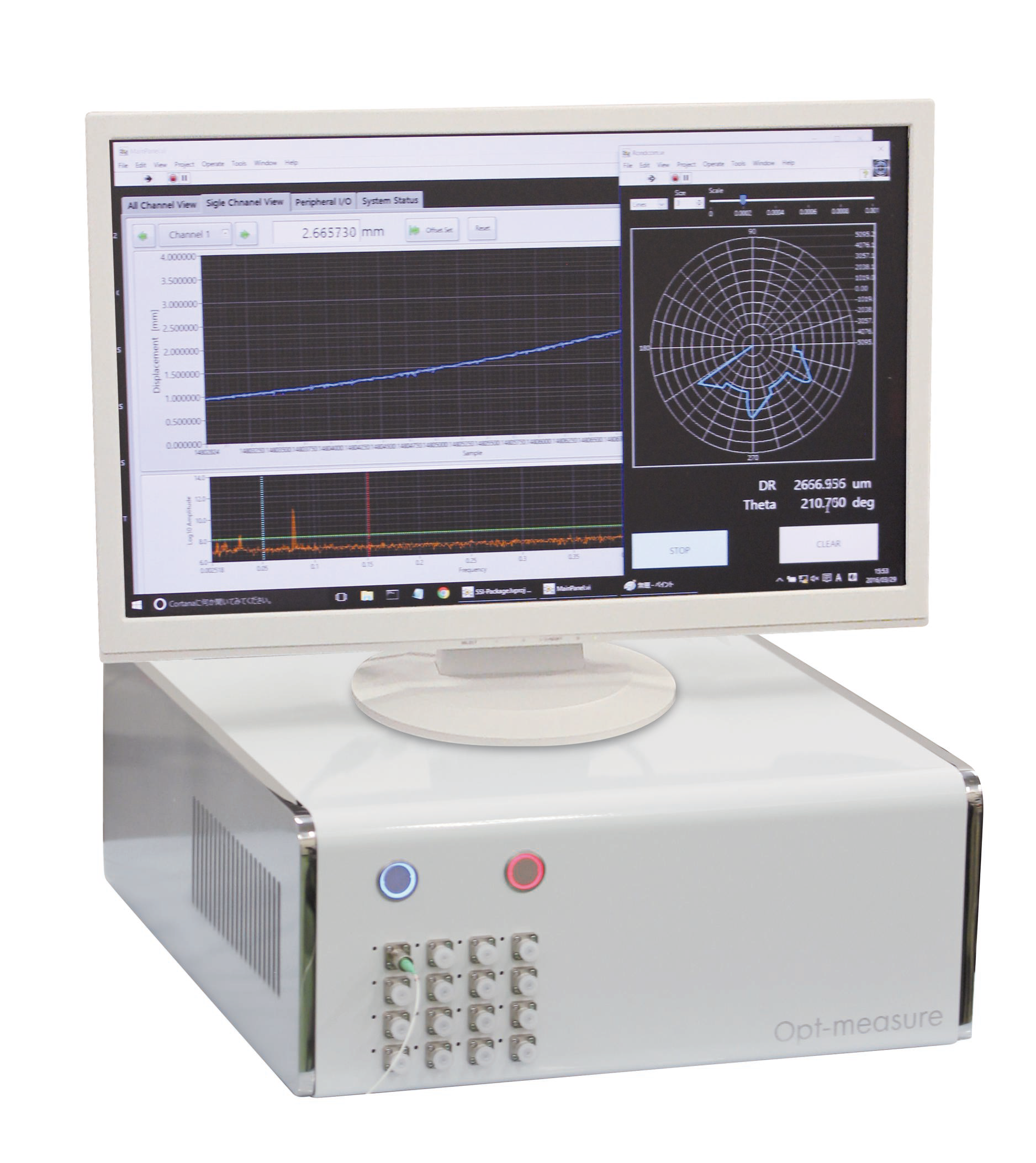 High precision, wide operating temperature range and compact sensor head.
Non-contact displacement sensor using new light source and interferometry.
Non-contact displacement sensor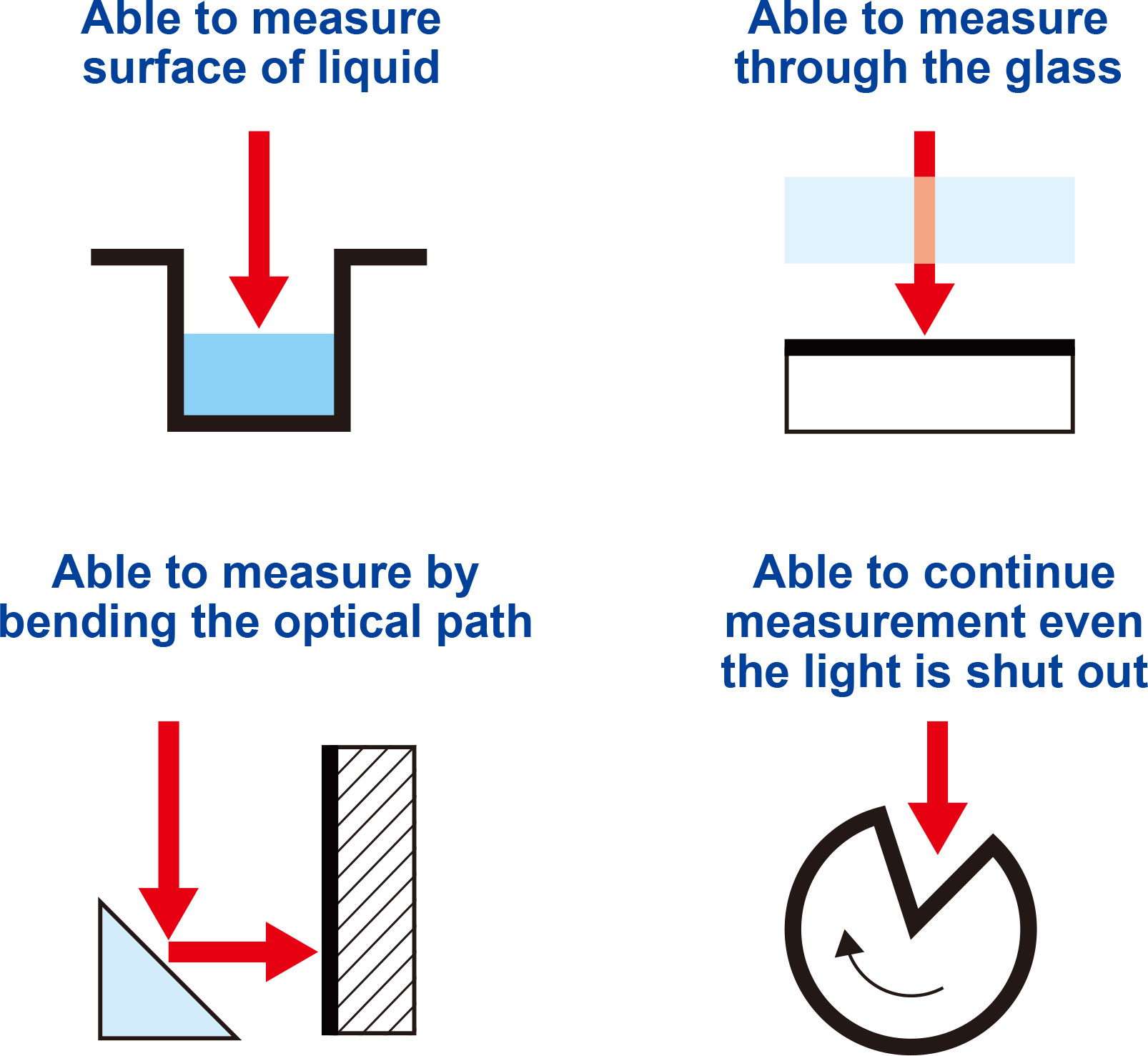 New light source and principle were applied. As reflected light from a rough surface is used for measurement, a mirror and corner-cube are unnecessary. Reflected light is directly detected for measurement.
Multi-point monitoring system
Standardly equipped with 16 ch sensor. The cable between sensor and controller is able to extend at maximum legth of 1,000 m. It is perfect for measuring multi-point displacement of experimental device.
High precision measurement
Achieved Linearity of ±1 μm and repeatability error range less than (2σ ):0.1 μm by employing newly developed interferometry.
Low temperature drift by temperature-stabilized scale system
Temperature drift is suppressed by a temperature stabilization of optical device. High accuracy at factory environment of 20 - 30 degrees.
Accuracy ± 0.9 μm at 25 ± 5 ℃
Environmentally-resistant extremely small sensor head

Environmentally-resistant extremely small sensor head. It has no electronic circuit. Stable measurements in radiation and electromagnetic field condition.